'Sensoring' the data center
'Sensoring' the data center
December 23, 2015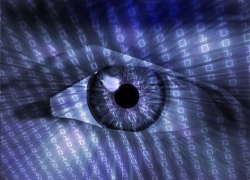 Data center managers wear many hats. They are information technology gurus in the sense that they are helping maintain the backbone of the Internet: the data center. They are electricians, as they ensure that the power distribution is optimal across critical infrastructure. They are conservational experts, as they must ensure that resource efficiency isn't resulting in needlessly high energy expenses that eat into the bottom line. They are environmental scientists, because as data center managers know all too well, climate change is just as much of a threat inside the data center as it is outside.
Given this immensely long list of responsibilities, two things become very clear: one, that data center managers are very multi-faceted in their knowledge internal environments, and two, they need a lot of help in order to keep everything running spick and span.
Let's take a look at how sensors that are part of a monitoring solution serve as the eyes, ears and nose of the modern data center manager.
Power monitoring
Data center efficiency begins with resource efficiency, and no resource is more significant to the operation of a data center than electricity. Data center managers must make sure that they are not needlessly consuming electricity, for example in the form of zombie servers, which according to the Natural Resource Defense Council, resulted in the consumption of 40 percent more energy than needed in 2013. This is a problem unto itself in terms of wasted costs; however, failure to keep power consumption by certain equipment within an extremely narrow range can significantly shorten the life of sensitive electronics. While most power distribution units incorporate breakers that cut the power when immediate damage is imminent, these are not necessarily going to ensure that data center managers are getting the absolute most out of their electronics.
That is the role of power monitoring solutions. The ability for data center management to have detailed metrics about every nook and cranny's energy consumption at any given moment can keep voltage and current metrics within 1 percent of an optimal range. This prevents waste of resources while prolonging the life of expensive electronics. It also helps data center managers respond quickly to unusual voltage spikes, which, if left unnoticed, can result in serious downtime.
Climate Monitoring
Nearly every essential piece of equipment in the data center uses electricity, and all of these electronics are at the mercy of environmental factors such as temperature, humidity and dew point. It is precisely for this reason that the American Society of Heating, Refrigerating and Air-Conditioning Engineers has such stringent metrics for environmental factors; for example, humidity levels must be between 20 and 80 percent depending on the data center classification. Successful power management is therefore meaningless without scrupulous climate monitoring.
Strategically placed sensors throughout the data center facility keep watch on every internal factor that can in some way influence the environment. This includes airflow, temperature, humidity, dew point, light, sound and more. Every critical component within the data center must be monitored continuously for deviation of what is deemed environmentally safe - in terms of both what is best for the equipment, and what is safest for the staff responsible for maintaining it. Data center fires and floods are not unheard of. The former can result from improper upkeep of cooling components, and the latter from too much humidity. Either results in downtime and safety concerns. Both are damaging to data center operation.
Aggregating information with DCIM
"Sensoring" the data is the first step in successful power and climate monitoring. Once data center operators have a way to collect the information they need to make key decisions, reliable data center infrastructure management can aggregate this information so that management can view important metrics, either from within the facility or remotely. They can also receive alerts in the event that something is amiss - for instance, if a critical sector of the data center reaches higher than allowable humidity levels, which could cause corrosion to certain equipment. Conversely, a sensor may detect that the air is too dry, which can result in static electricity that may damage sensitive electronics.
Either way, Geist power and climate monitoring, in conjunction with its DCIM solution, will keep data center managers in the loop at all times.