Resilient PDUs make a difference in today's data centers
Resilient PDUs make a difference in today's data centers
October 20, 2015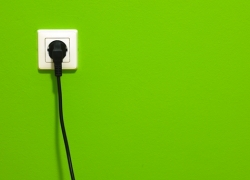 Maintaining a healthy data center environment is crucial to providing the best computing power possible, and that means all parts of the whole need to be in peak working condition in order to ensure optimum functionality within the server room. In addition to making sure equipment is functioning properly and server racks remain within acceptable temperature and humidity ranges, energy utilization and surge monitoring are important metrics to keep an eye on within these computing spaces.
It's for this reason that power distribution units and other crucial equipment in the data center need to be built to last in order to provide the best colocation advantages to customers. PDUs have different capabilities, but the most effective kind provide resilience to server racks and monitor the levels of energy flowing through them so that data center managers can make informed decisions about the voltage levels within their facilities.
There are several reasons that resilient PDUs make a difference in today's data centers. Let's take a look at some of them:
1. Keeps costs down by stabilizing PUE
Maintaining even power distribution throughout the data center is important. Electricity is expensive, and if power equipment isn't helping energy to flow evenly, the costs could be huge. Therefore, in order to make sure energy isn't being wasted, IT managers should measure the power usage effectiveness in their facilities. Built-to-last PDUs help maintain a level PUE in addition to lasting a long time and helping reduce energy costs.
According to TechTarget, PUE is a quotient created by the Green Grid related to the amount of energy coming into the data center versus the energy used by the computing equipment. Companies strive to have a PUE of as close to 1 as possible, according to TechRepublic contributor Michael Kassner. This means that there is little excess energy - which translates to less money wasted in the long run. A 2014 survey from the Uptime Institute indicated that the self-reported average PUE across the data center industry is 1.7, which is a marked improvement from 2007's number of 2.5.
2. Reduces energy consumption
As energy efficiency continues to climb the list of priorities for data center managers, it's crucial to measure not only PUE, but also use less energy in the long run. Striving to create a green data center is becoming the norm for newer facility design, and older buildings are undergoing energy-efficient renovations so colocation companies can reduce their carbon footprints while at the same time saving money in electricity costs.
An effective PDU can provide the right kind of support when it comes to maintaining energy efficiency and keeping PUEs low.
3. Monitoring can make a difference
PDUs that come equipped with monitoring capabilities, like the current monitoring devices offered by Geist, provide data center managers with the level of insight necessary in order to ensure maximum server room functionality. With sensors, IT staff can monitor power demands and environmental issues - like hot spots or power surges - and make important decisions about where to direct staff in times of need. For instance, if a power surge takes place in the server room, managers will be alerted and will be able to take care of potential challenges that may arise more quickly than they would if they hadn't been privy to the surge in the first place.
According to TechTarget contributor Stephen J. Bigelow, PDUs that share monitoring and energy demand information with a central command station help improve understanding of technology needs within the data center.
"Intelligent PDUs track environmental factors and produce timely alerts," Bigelow wrote. "In addition, administrators can compare environmental data to energy data and correlate the actual effect that server power use and conservation measures have on temperature behaviors within the rack."
This all contributes to a more whole data center environment.
Equipment like the kind that Geist can provide is going to be a data center manager's best bet when it comes to keeping the data center functioning at the optimum level. Contact Geist today to find out how our resilient PDUs and monitoring capabilities can help you achieve your desired PUE and increase efficiency within the data center.