Visible Light Communication (VLC)
Visible Light Communication (VLC)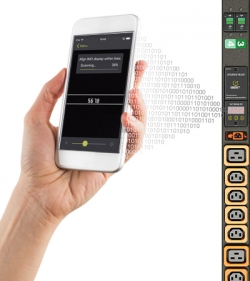 Utlizing VLC, the rack PDU offers a wide range of phase and circuit level information made available on a handheld device using the Geist App. This is a one-of-a-kind metered PDU offering such a high level of granularity.

This information is typically only available via the LED on the Metered PDU. No prior configuration is required to access this data over VLC nor is any physical connection required. With a quick scan, power consumption is available to those who have physical access to the rack and want a quick summary of the unit. This allows users to capture critical data without any dependence on network infrastructure, as there is no need for a network connection or IP address, which greatly diminishes any security concerns.

VLC comes standard and the Geist App is readily available via the Apple and Google Play stores.
Interested in learning more about VLC? Check out our Application Note