Network switch cooling vastly improved by Geist
Network switch cooling vastly improved by Geist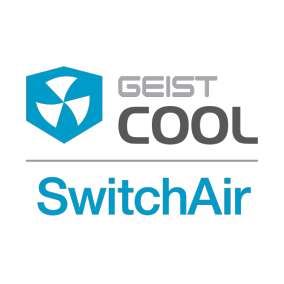 LINCOLN, NE., August 31, 2015 – Geist recently announced that it has vastly increased the number of SwitchAir products it offers in order to cover a much wider range of popular network switches from all manufacturers such as Brocade, Cisco, Dell, HP and Juniper.
SwitchAir™ products deliver efficient airflow management to Top of Rack network devices in the data center helping prevent critical damage and increasing operational efficiency. The patent pending Geist SwitchAir delivers cool air to network devices regardless of where they are mounted, allowing core temperatures to drop within minutes of installation. Standard SwitchAir products can be used in conjunction with devices ranging from 1U to 9U in height and are available with front, side and rear intake options. A notable feature, in true Geist manner, is customized alternatives are available to ensure accurate fitting within racks.
John Berrick, Director for Cooling Products for Geist said, "We are seeing an unprecedented level of demand for the SwitchAir products, demonstrating that Network and Data Center Managers appreciate the need to regulate network switch temperatures. As they typically cost upwards of $5,000, it makes sense to ensure that network switches are operating within the correct temperature parameters and deploying the SwitchAir product is an extremely cost-effective means of achieving optimum temperature levels at top of rack."
Geist has created a SwitchAir compatibility document on their website to make it simple for users to identify which product should be used with their specific switch. It lists most leading industry manufacturer servers and constantly is updated and expanded to be current.
To access the Geist SwitchAir compatibility document go to the website: geistglobal.com/productscool/switch-cooling