More Value to Customers with Launch of ITWatchDogs by Geist
More Value to Customers with Launch of ITWatchDogs by Geist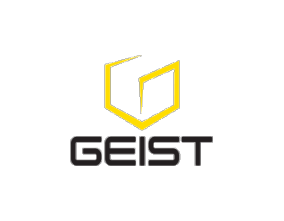 January 16, 2015. Lincoln, NE. ITWatchDogs (ITW) is pleased to announce its rebrand, effective February 16, 2015, under Geist. The rebrand and integration, of ITWatchDogs by Geist, will allow ITW to efficiently deliver a more unique, innovative and comprehensive solution set across the globe. This will enable customers to better protect and manage critical infrastructure, reduce costs and operate more effectively.
Unifying ITW under Geist's brand will prove to optimize the shared multi channel sales distribution network. The improved flexibility in solutions will deliver long-term operating performance for current customers and provide development through an increased scale to prospects.
"Bringing ITWatchDogs under the Geist brand will enhance our ability to serve customers around the world. This makes us a more attractive partner to our vendors and broadens our customer experience," said John Durkin, VP of Sales & Marketing.
"We are excited to integrate the Geist and ITWatchDogs divisions, both determined on accelerating innovation for our customers and providing unique, differentiated solutions positioning us for greater success in a dynamic and highly competitive global industry," said Sam Featherston, Chief Executive Officer of PCE, Inc., holding company of Geist and ITWatchDogs.
The ITW Austin office remains open, operating under the Geist name, with customer service housed in Lincoln, Nebraska.
# # #
About Geist
Geist designs and manufactures intelligent hardware and software for the four cornerstones of data center management: Power. Cool. Monitor. Manage. Independently, each Geist product line offers industry-leading capabilities and technology. Together, these products combine to create a comprehensive system for maintaining a secure and efficient data center. With a host of scalable systems for single cabinets, entire enterprises and everything in between, each customer benefits from data center infrastructure management (DCIM) solutions custom-fit for their specific needs. Founded in 1948 and headquartered in Lincoln, Nebraska with offices in Asia Pacific and Europe, Geist offers truly global solutions that revolve around customer requirements.