Geist Opens First Asia Facility
Geist Opens First Asia Facility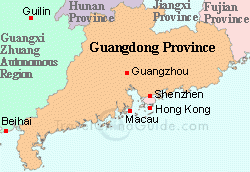 10 July 2012, Shenzhen, China—Data center management provider Geist announces the opening of their first Asia office. The establishment of a new facility in Shenzhen, China, is part of the Geist strategy to expand its global reach by establishing a local presence in key locations throughout the world.
"Asia is a very exciting place for us to be right now," says Brad Wilson, Executive Vice President for Geist. "There is tremendous growth potential in the Asia data center market, and since it is Geist's goal to provide excellent service to each of our customers, we have made it a priority to create an office with the people and resources to provide the region with comprehensive data center solutions."
Having a presence in China will help Geist engineers and service representatives better understand customer requirements in Asia. They'll be able to provide real-time support and more effectively solve any issues they encounter now and in the future.
"We chose Shenzhen because it's very centrally located," says Jason Christie, Managing Director for Geist Asia. "We can easily serve our customers in Beijing or Singapore, Tokyo or Sydney."
Shenzhen is a growing port city of 8 million people, just north of Hong Kong.
Besides the new office in Asia, Geist's growth this year includes a new corporate headquarters in Lincoln, NE, as well as expanding operations in the United Kingdom.