Geist DCiM to Host Environet Webinar June 27th
Geist DCiM to Host Environet Webinar June 27th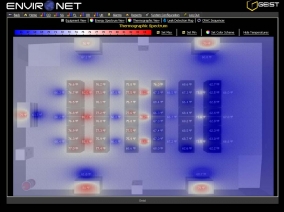 This Webinar is closed. Thank you for your interest! Check back for our next DCiM Webinar this fall.
Event Summary
Geist DCiM will host a Webinar on June 27th titled "Why Choose Environet DCiM, today!"
Join us at 1:00p.m. EST on June 27th to learn why Data Center Infrastructure Management (DCiM) is a mission critical focus for data centers and facilities management teams! See why over 150 satisfied clients are using Geist's Environet as their DCiM solution. The webinar will include a live Environet demo, Q&A, and a chance to chat with Geist DCiM Panelists.
To register, click the "Register Now!" below. You will be directed the WebEx portal. In the upper left corner, follow the link to register. Once you register, you will be sent an email with your Registration ID. If you run into any issues when registering or have questions about the Webinar, please call Geist DCiM at 877.449.4150.
Registration is Closed
Note: Please know that we will not sell or rent your contact information to third parties. We respect your privacy and will not use your personal information for any reason other than to contact you about our Webinar.