Geist Announces New Version of DCIM Software
Geist Announces New Version of DCIM Software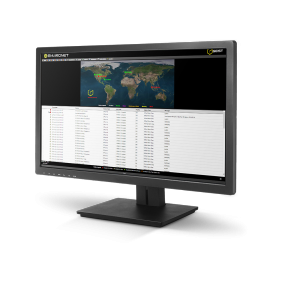 Environet 4.8 automates time-intensive tasks, streamlines navigation and power metrics visibility
Lincoln, NE [March 1, 2018] – Geist, a division of Vertiv and provider of intelligent power and management solutions for data centers, announced version 4.8 of Environet, its popular data center infrastructure management (DCIM) software. Environet is best known for exceptional real time monitoring of data center equipment in facilities ranging from hyperscale to edge environments. Environet 4.8 is available immediately and is a free upgrade to customers with a current support contract.
Environet 4.8 offers faster and more intuitive access to comprehensive data center metrics through a streamlined user interface featuring improved navigation and visualizations. The new version also adds HTML compatibility, expanding its range of supported browser platforms.
"We continually tune our products to reduce complexity," said Matt Lane, Geist vice president of customer experience. "Quick access to timely information is vital for data center personnel. We have re-engineered the Environet interface to provide the fastest possible access to critical data sets and added features designed to automate common but time-intensive tasks."

These new features include more granular device control for maintenance procedures and enhanced tenant power management. The improved maintenance control reduces the number of nuisance alarms by inhibiting the alerting function for a device with a known maintenance event. In addition, the maintenance manager tracks previous activities, keeping a historical record of the work completed on each piece of equipment. Expansions to tenant management capability ties power use to individual tenants on a day-to-day or month-to-month basis, making point-in-time and historical power data use more transparent and trackable. This data can be exported to a billing system, simplifying billing and SLA compliance for both the tenant and service providers.

Vertiv acquired Geist on Feb. 1, 2018. To request an upgrade, call technical support at 1.888.630.4445. For more information, call 1.800.432.3219 or visit geistglobal.com.