Geist Announces Release of Device Director
Geist Announces Release of Device Director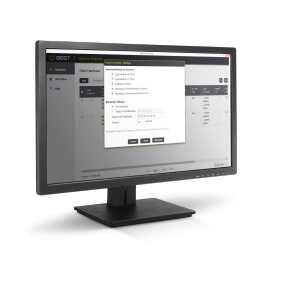 Lincoln, NE [March 12, 2018] –Geist is pleased to announce the release of Device Director, our software utility that simplifies configuration management by enabling data center facility personnel to install, configure and update multiple Geist devices simultaneously.
Device Director effectively reduces set-up and maintenance costs by giving you a powerful and easy way to mass configure all networked PDUs and environmental monitors. Specifically, you can search the network for Geist devices, set IP addresses, configure network settings, upload firmware, import/export configuration files and validate device connectivity - all through a single interface.

"We continually seek to improve our customer's experience," said Geist President Brad Wilson. "Device Director makes hardware configuration easier and faster. And, because we believe this type of convenience is something all our customers should have, we are including it with all of our hardware solutions at no extra cost."
Device Director is available here