Environet Facility v4.4 simple yet powerful
Environet Facility v4.4 simple yet powerful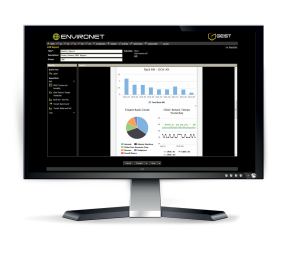 Lincoln, NE., October 7, 2015 – Geist DCIM unveils a powerful standard in real-time monitoring and reporting. Environet Facility® version 4.4 features a new Analytics engine comprising of a refreshed interface and increased capability to report on all data collected throughout the system.
With the new software version, analyzing data is made simple through the intuitive interface. Users are able to generate and schedule reports to highlight critical information in the data center and surrounding facility, helping operations run at peak efficiency. The visualization of current and future trends is a vital feature, allowing users to see potential issues before they threaten data center performance.
"Our new software version 4.4 gives our users the ability to analyze all critical data contained within Environet," says Matt Lane, President of Geist DCIM. "The main goal of the new Analytics engine is to provide an effective way to quickly interpret and visualize that vital data. This update accomplishes that goal and demonstrates Geist's dedication and ability to provide real solutions for our customers."
Also included in the new version 4.4 is an updated RESTful API, which provides a simple, reliable, and scalable solution for sharing information between multiple software systems. The updated feature set is rounded out with a new rack and asset management interface, which is easy-to-use and provides a greater number of navigation options.
Version 4.4 comes standard with Environet Facility and will be available for upgrade beginning today.