Cosentry is Covered with Environet
Cosentry is Covered with Environet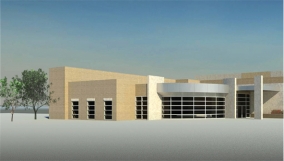 For over ten years, Cosentry has provided businesses with resiliency solutions from disaster recovery and managed technical services to hosting and data center services. As a top tier technology utility, Cosentry allows businesses to operate seamlessly if there is a small incident or a full-scale disaster.
With six regional facilities, Cosentry is responsible for protecting their clients' business operations. To make sure their clients are covered, Cosentry implemented Environet DCIM systems in their regional facilities.
Before implementing Environet, Cosentry took manual recordings, often referred to as "sneaker reports," to measure electrical circuits feeding customer servers. These manual recordings required personnel to walk to each meter, take a live recording and then report the reading for billing verification purposes. However, there are a number of downfalls to manual recording. Taking recordings manually can be time consuming for the personnel, costly for the company and may lead to inaccuracies due to human error. In addition, manual reporting is an ineffective way to record data because it only provides a single measurement in time and does not provide data for other times of the day or month.
Cosentry began searching for an environmental monitoring system that could help combat these challenges. Above all, Cosentry wanted a monitoring system with the ability to display data in an easy-to-use, intuitive interface that could also be customized to their needs. According to Scott Capps, Data Center Facility Manager, "Customization was the number one factor. We needed the ability to display data on a product that was highly flexible, customizable, and easy for our employees to use."
Cosentry decided to implement a customized Environet system to gather live data per circuit and automatically generate bills for customers. Environet helped condense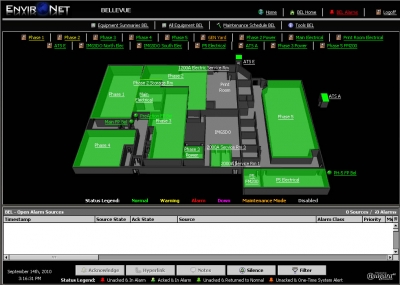 Cosentry's access points to make monitoring more efficient. Capps says, "Environet provided a single location for all the information. Now thousands of points of information are available in real time. Reports are now based on actual real time measurements and are available at a click of the mouse." With no more sneaker reports, personnel can focus on other priorities, readings are highly accurate, and Cosentry can monitor their mission critical facilities with even more confidence. In fact, the most helpful feature according to Capps is the notification. "Last night a customer lost power in a cabinet and I knew right away.That means fewer surprises for me when I get to work."
Capps also finds Environet's reporting function useful. Capps runs reports to show power usage and overages of clients. "While the different unique views—from individual to summary pages are nice—the reporting function is especially helpful for our application."
Capps says his experience with both the Environet system and the Geist DCIM team has been a positive one. "The staff has been very helpful. They were able to make changes to suit our needs", says Capps. With all the features and functionality of the Environet system, Capps sees future applications for Environet as Cosentry expands.