Ways to be successful with DCIM
Ways to be successful with DCIM
September 10, 2015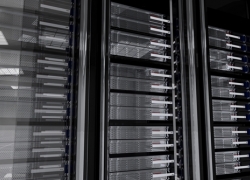 When it comes to running a data center, there are quite a few things that go into making sure your computing equipment is up to par and functioning at maximum capacity. Ensuring that cooling systems, power distribution units and monitoring technologies are working in tandem is an essential duty of data center managers. Finding the right tools to help with that process can be a crucial part of making sure the computing facility continues to operate effectively.
This is where data center infrastructure management software comes in. According to ITProPortal contributor Barclay Ballard, DCIM tools are essential to making sure the data center is in good shape. Using DCIM in conjunction with monitoring tools and good planning can help IT managers maintain data center functionality. Let's look at a couple ways to be successful with DCIM.
Integrate with monitoring equipment
DCIM tools can help data center managers keep their eyes on each piece of hardware within their facilities. Temperature, humidity and power usage are all metrics that need to be maintained. If servers get too hot or humidity climbs too high, equipment could be compromised or permanently damaged, sometimes resulting in outages. Therefore, temperature sensors connected to a central hub can provide key insight into changes within the computing environment.
"Real time monitoring is absolutely vital for data center operators and can help prevent costly failures that can also prove hugely damaging to a company's reputation," Ballard wrote. "Due to the vast quantities of heat produced by servers, temperature sensors, in conjunction with monitoring software, should be used to determine when systems are close to exceeding accepted levels."
When DCIM is integrated with monitoring solutions, a range of scenarios can be prevented or mitigated. For instance, the software can alert managers when power surges occur so that they can take fast action to correct any problems that may arise. According to ZDNet, tech company Fujitsu recently experienced an outage in its Sunnyvale, California, data center on Aug. 22 due to the failure of a transformer at the substation that provides power to the facility. Customers reported that it took up to five days for cloud services to be restored.
Since the substation is owned by the company that provides electricity to the Fujitsu data center and not Fujitsu itself, there wasn't much that could have been done to prevent the outage. However, the incredibly slow restoration time may point to issues with the data center's internal procedures for dealing with such a situation.
Find and remove zombie servers
A recent Anthesis study found that a staggering 30 percent of global servers - around 10 million total - are actually sitting comatose in data centers. These so-called zombie servers are eating power even though they aren't doing any real computing or storing any customer data - they're empty, yet they're still utilizing energy that could be better used elsewhere in the facility. This creates an unfortunate situation where the ratio of power coming into the data center versus that being used - the power usage effectiveness quotient - is higher than what it should be. This results in higher energy bills and lower efficiency in the long run. Anthesis estimated that those 10 million servers represent at least $30 billion in data center capital sitting idle.
DCIM software and monitoring tools, like the ones that Geist offers, can help identify which servers are zombies so that they can be removed in order to create better energy flow within the facility. This can drastically improve PUE and help companies save money in the long run, as well as decrease their carbon footprint.