Preparing your data center for DCIM
Preparing your data center for DCIM
March 21, 2017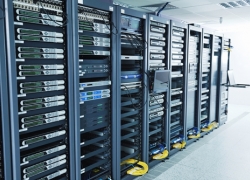 The benefits of managing a dynamic IT facility from a single endpoint is universally embraced – it's getting there that's the problem. As one industry commentator put it, "Data center management software procurement is a slow motion disaster."
At the same time, data center infrastructure management (DCIM) has become a basic component of data center management, and is even required for government data centers under recent regulations. Far from being a luxury, DCIM is a mainstay in the modern data center.
The question, then, is how can you prepare for DCIM deployment and simplify implementation?
Start by clearly defining costs, objectives
Ideally, DCIM will reduce cost and complexity in the long run. However, Matt Stansberry of the Uptime Institute touched upon a fundamental problem with how many organizations handle their data center costs.
"In most companies, the data center (and IT as a discipline as a whole) are often accounted as an undifferentiated cost center to be absorbed by the business," Stansberry said. "But this practice cannot continue in the face of cloud adoption."
The reason? You can't be 100 percent sure that a DCIM solution is curbing operational costs in the data center when you're clumping infrastructure and IT into one colossal expense.
There's a slight irony to this idea of a coagulated "cost center." Traditionally, IT and facilities teams worked in silos. The IT department lives and breathes network management systems (NMS) while facilities relies on building management systems (BMS) to supervise infrastructure (cooling, power distribution, environmental quality, etc.). DCIM bridges this divide because it integrates with a vast array of already existing solutions used in data center management. The result is a more holistic asset management toolset that's inclusive of capacity management, change management, predictive modeling and more.
That's just one of several broad benefits DCIM brings to the table. But according to Stansberry, high-level data center managers should be specific as they identify what components of their operations need improvement. They also need to understand how DCIM can improve them and whether the organization's workflows can actually allow for these developments in the first place. This will help you clearly define your requirements for a solution, and implement DCIM that provides strong return on investment.
Find a partner, not a vendor
"DCIM isn't a set-it and forget-it solution."
At its core, DCIM is software – albeit, extremely elaborate and often difficult-to-deploy software. Therefore, you shouldn't hold DCIM providers to the standard of a vendor, but to that of a technology partner.
For starters, search for a partner that promises integration with the vast array of communication protocols in the data center, including but not limited to NMP, Modbus TCP, Modbus RTU, BACnet, LONworks, Niagara and Hardwired I/O. This should be viewed as a basic requirement for expediting deployment.
Then there's the issue of actual integration with business applications. This is arguably where the "partner" mentality is most important. To improve digital integration, it's prudent to work with a company that can provide DCIM consulting services. In addition to helping deploy the actual solution, such a partner can provide DCIM integration with other information systems platforms, including BMS and NMS, but also email, SNMP and SMS.
Last but not least, DCIM isn't a set-it and forget-it solution. The initial deployment is probably the biggest hurdle to clear, but it's hardly the only one. Having a partner that can help you past those first steps is great. But it's even better to work with a company that makes itself accessible for ongoing support and maintenance. Because at the end of the day, you're not just planning for DCIM implementation - you're planning for its ongoing support in optimizing your data center operations.