How power monitoring helps pay the bills
How power monitoring helps pay the bills
March 8, 2016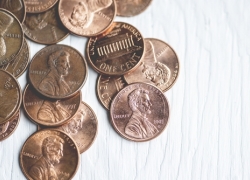 Electricity consumption is one of the biggest expenses for data center management and clients alike, and power usage is only expected to rise. By 2020, the Natural Resource Defense Council has estimated that American businesses will be spending around $13 billion to power their data centers. As a result, some tech companies have taken exploration for energy efficiency to new depths.
More specifically, Microsoft recently sunk a data center to the bottom of the ocean to figure out if it would be feasible to use sea water as a coolant and tidal power as an energy source. Data Center Knowledge contributor Mark Monroe noted that the endeavor is impressive, but concludes that underwater data centers will not be a reality "for a very long time, if ever."
Unfortunately, this means that for the foreseeable future, power is still a critical variable for colocation and data center managers, and one that must be meticulously monitored in order to ensure accurate billing.
Pay-per-use pricing models
Pricing models in the data center are often convoluted by bloated operational expenses. Between computing technology and cooling components, so much energy is used to ensure perpetual uptime for clients. It falls on the shoulders of data center staff to ensure that their billing metrics are fair, not just for the sake of honest practices but for the sake of business sustainability as well. The pay-per-use billing model makes the most sense, and more specifically, determining exactly how much power a specific customer uses as a tenant. This ensures that each client is billed according to the strain they put on the facility.
Traditionally, many data centers would manually procure the metrics needed to bill clients. One such method entailed walking to each meter and taking a live recording that would become the basis for how a client was billed in a given month or quarter. The problem with this methodology – appropriately referred to as "sneaker reports" – was that it was extremely time consuming, it only provided measurements for certain times of the day and it was not necessarily the most accurate process. Needless to say, this is a coarse, if not primitive, practice for the 21st-century data center.
Counting pennies with PDU-generated data
Cosentry is one example of a colocation data center that sought something more streamlined than the "sneaker reports" for billing purposes. The solution came in the form of a monitoring system that could aggregate data regarding power usage from specific circuits, and in real time. In addition to the ability to easily attain a greater volume of power performance metrics, this made the process of billing clients less time consuming, and more accurate, than before. The ability to know exactly how much to bill clients down to the penny ensures that data center managers can accurately determine pricing models that are proportional with OPEX, and clients are actually charged for only what they use.
"PDU data can also be used to improve overall facility efficiency."
Intelligent power distribution units can also be used to improve overall facility efficiency. In an interview with TechTarget, industry expert Pete Sclafani explained that analysis of data gathered at the PDU level is a viable method for assessing power usage.
He recommended that data center staff avoid "selective amnesia," which entails inconsistently metering circuits. For example, he noted that even the simplest sources of energy consumption, like room lighting and office-room cooling, need to be consciously included or excluded in the power usage effectiveness assessment to ensure accurate results each time. As long as this is done, PDUs with built-in remote monitoring can greatly help assess the true power efficiency in the data center.
With intelligent PDUs such as Geist Upgradeable power strips, which can be customized to for as much or as little sophistication as a facility needs at any time, colocation and data center operators can ensure billing accuracy, and create a better power efficiency model, all without having to resort to dramatic measures like submarine technology.