Future proofing the data center with intelligent PDUs
Future proofing the data center with intelligent PDUs
May 31, 2018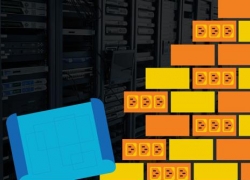 No two data centers are exactly alike, which means there's no guaranteed trajectory for your facility's future. Still, we know a few things with near certainty:
The intelligent data center is already a reality for many businesses. Internet-connected sensors that continuously collect critical data center metrics enable real-time management of mission-critical resources. Some tasks can even be automated remotely via web interfaces.
The global data center market is growing. The colocation market in particular is expanding at a compound annual rate of 15.4 percent; BCC Research projects the colocation market to reach $54.8 billion by 2020.
The promise of growth plus new technology – while ultimately positive – means many businesses will need to adapt to shifting market expectations (e.g., less downtime, lower costs, more precise billing). This creates unique challenges for data centers, as they explore the types of technology that facilitate a "future proof" data center – namely, what should they invest in first?
In other words: Given the pace at which the data center market changes, how can they make sure that any capital expenditure today will still have ROI potential tomorrow?
These are complex questions, and, again, there isn't a one-size-fits-all answer. Nevertheless, there is a clear starting point for managers who are trying to future-proof their facilities, and it's with the lifeblood of the data center: power.
Remote monitoring and switching for greater visibility, control
First, as the data center market becomes more competitive, electrical billing accuracy will be essential. Much like a utilities company, data centers must be able to provide billing-grade accuracy of 99 percent or higher. This is important for two reasons:
Data centers can't afford to undercharge clients.
Clients only want to pay for what they use, and pricing is more competitive than ever.
Enter monitored power distribution units (PDUs). These intelligent PDUs provide real-time, continuous power monitoring to generate a precise billing statement that will satisfy management and clients alike. And that only scratches the surface.
Monitored PDUs also help prevent another colossal source of missed opportunity costs: data center downtime. With 24/7/365 monitoring, facility staff can receive alerts should electrical loads become dangerously high, which could trigger a short and trip a circuit breaker.
Equally important, monitored PDUs track long-term trends that can inform the provisioning and deprovisioning of equipment based on utilization.
During off-peak hours, unused loads can be powered down to save energy, which in turn, scales back on costs without compromising reliability. This capability is crucial seeing as data center managers are under increasing pressure to simultaneously realize cost efficiency while supporting unprecedented per-rack power capacities. The insights provided by monitored PDUs help managers optimize resource efficiency while making it easier to manage a high power density environment.
Which brings us to switched PDUs – one of the most important components of a cost-effective facility that can support rapidly fluctuating load demands.
With switched PDUs, management can deactivate an entire power strip, or individual outlets on that strip, via a remotely accessible web interface. This can optimize power-load balancing for racks that experience frequent fluctuations in utilization demands. Alternatively, switched capabilities can be used to remotely power-cycle an individual server for troubleshooting purposes.
Sure, there's a lot more to the intelligent data center than smart PDUs, but if the goal is to lay the groundwork for a future-proof facility, there's no better place to start.
PDU modularity for cost-effective evolution
The data centers of the future won't just be smart. They'll also be modular.
The idea behind modularity is simple but brilliant: Standardize the most expensive, unchanging components of equipment, but use modular components for everything else.
In a modular, PDU, for example, the most expensive components are the metal chassis and the PDU-side power-cord port. These will always remain the same over time. However, any of these may change:
Type of intelligence gathering (power, temperature, environmental, etc).
Capabilities (remote monitoring, switching) needed from those PDUs.
Power-side cord fixture.
Individual PDU receptacles.
These and other modular aspects of a PDU can evolve its functionality without a wholesale replacement. Long term, this gives data center managers the ability to customize upgradeable PDUs whenever changes become necessary.
You can't predict the future, but with intelligent, modular PDUs, you don't have to – at least not when it comes to data center power.