The importance of effective power equipment
The importance of effective power equipment
August 25, 2015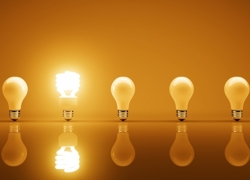 When a power outage strikes a data center, the effects can be disastrous. As the cost of a data center outage continues to climb, it's important for IT managers to be aware of ways to strengthen power distribution in their facilities in order to prevent the unthinkable. Investing in the best power equipment is one way to help data centers maintain server uptime. Large-scale outages, like the one that affected Visa across Canada in 2013 or the one experienced by Microsoft's Web-based email services in the same year, can have an impact on customers and processes alike, which may result in unhappy clients or have a negative effect on companies' reputations.
Google's woes
Technology and Internet giant Google recently found out the importance of keeping up-to-date on data center power equipment. On Thurs., Aug. 13, a lightning storm caused parts of the company's persistent disk space to be lost. Four lightning strikes later, 0.000001 percent of PD space was compromised, which could equate to a few gigabytes of data, according to Peter Bright of Ars Technica.
"Although automatic auxiliary systems restored power quickly, and the storage systems are designed with battery backup, some recently written data was located on storage systems which were more susceptible to power failure from extended or repeated battery drain," Google said in an online statement.
The company was in the process of updating equipment within its data centers, but the Belgium facility had not yet undergone any upgrades. According to PCMag contributor Chloe Albanesius, Google had been working to upgrade its storage hardware to make it less susceptible to power failures, and Google engineers have identified several opportunities post-lightning strike to strengthen these efforts. The company warned its customers, however, that the data stored in permanent disk space within its facilities is "unavoidably vulnerable to data center-scale disasters."
This situation points to the importance of maintaining a data center environment that is efficient and balanced because companies don't want to lose their data, and colocation providers don't want to lose their customers. But what can be done?
Importance of power distribution
What can companies do to avoid the kind of data loss that Google experienced? We can't predict where lightning will strike, but we can invest in technologies that help prevent power outage and maintain power efficiency throughout the entire facility. Making sure energy is getting to the right parts of the data center at an efficient rate is key to both the prevention of power-related outages and energy savings across the board.
Power-related technologies like the ones sold by Geist can offer companies the resilience that the Google data center could have used during this event. Power distribution units, upgradable power strips and monitoring sensors are all products that can be used to effectively manage the energy coming into and flowing from the facility. PDUs are especially handy, because they come with surge protection capabilities and can alert operators in case of higher-than-normal voltage.
Keep tabs on your PUE
In the case of Google, the persistent disk storage space was susceptible, but effective asset monitoring can go a long way toward both maintaining a successful power usage effectiveness quotient and potentially eliminating problems before they start. Monitoring sensors are an especially crucial tool in IT managers' belts. According to TechTarget contributor Robert McFarlane, having too many possible points of failure between the power source and your data center is a recipe for disaster. Managers need to be able to see where potential failures may occur before they become a large-scale problem for the facility.
The bottom line: Data center managers should invest in effective distribution and monitoring technologies to best protect their facilities against power outages and data loss.