Data center power problems can make you miss your favorite show
Data center power problems can make you miss your favorite show
March 1, 2016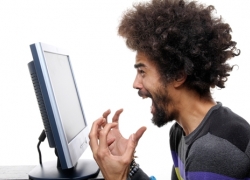 Whether it's a video streaming service, a Web application or an online news site, the data that supports content lives in a data center or server room somewhere. Content providers rely heavily on these facilities to essentially host the information that allows them to provide a service for customers. One mess-up in the data center, and a provider can expect its contact centers to be flooded with feedback from angry customers who were looking forward to decompressing in front of their favorite online show. This is the last thing content providers want, the last thing their customers want and, most certainly, the last thing that data center managers want to have to deal with.
It doesn't help that data center environments are complex, and a lot can go wrong there. In particular, effective power management can be a huge struggle. Critical electronics must run at optimal efficiency, electrical loads need to be balanced and in the event that the main power source goes down, transfer switches must activate the uninterruptible power supply. It's quite the balancing act, and the slightest deviation can cause serious problems for the content providers that depend on its success.
Netflix, Instagram and Pinterest users left in the dark
One of the most notable examples of this kind of outage occurred in 2012, when Netflix, Instagram and Pinterest all suffered downtime after a storm struck over a Virginia data center belonging to Amazon Web Services, one of the largest cloud providers in the world. According to Datacenter Dynamics, outages resulted from a failure of the uninterruptible power supply to keep services up and running. As a result, the three content providers experienced shutdowns along the East Coast. The Associated Press reported that at the time, the companies used their social media accounts to update customers, and that during the outages, "Instagram" was the top-searched term.
This particular event is so memorable mainly because it impacted the services of three extremely high-profile content providers. Obviously, not all content providers will get the same amount of attention that Netflix or Instagram did during their outage. Smaller companies experience outages all the time and no one ever hears about it – with the exception of their inconvenienced customers, of course, who are then at risk of taking their business elsewhere.
It's time to improve power management in data centers
"Data center managers must vigilantly monitor power distribution units."
At the end of the day, electricity is essentially the lifeblood of all digital content. The systems that support this content – as well as the cooling components and equipment that keep these systems secure – therefore demand no less than perfection from power management solutions.
For starters, data center managers must vigilantly monitor power distribution units to ensure that loads are balanced. Power monitoring built into PDUs and power strips can help with this by alerting staff to any unusual current spikes or other indicators that something might be wrong. This ensures that electronics perform at their best on a day-to-day basis, and that as little energy as possible is wasted.
Equally important when to comes to power management is how a data center responds in the event of an outage. It is not a matter of if, but when one will occur. When it does, transfer switches must automatically defer to the secondary power source, and this source must be operational. The purpose of an uninterruptible power supply is that it can't be disrupted. If it is, does it really deserve to be called a UPS?
Regardless of what's at the root of a power failure in a data center, reliable power management solutions such as those from Geist can help data managers preempt such issues. Your customers, or if you're a colocation provider, your customer's customers, may never thank you for it. But the reward of a better bottom line will feel like gratitude enough.