Server Racks Australia (SRA) is Environet Certified
Server Racks Australia (SRA) is Environet Certified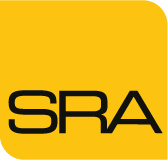 17 October 2011, Fort Collins, CO—Server Racks Australia (SRA) recently attended the Environet certification process hosted by Geist. Environet is a data center infrastructure management software that provides a comprehensive view into both facilities and white space. The certification allows Server Racks Australia to expand the Environet services they offer to their clients—they are now fully certified to design, install, and maintain Environet systems.
Gordon Campbell, Systems Engineer for SRA, explains, "The Environet training undertaken at the Geist offices in Fort Collins, Colorado developed a broad range of capabilities with Environet from project commissioning, technical support, customization, and end user training. SRA is now able to deliver a complete service to bring a customer through gathering requirements, system design, installation and commissioning, user training and technical support for Environet in our region."
Since gaining certification, SRA has successfully completed four Environet installations. In addition, customers are recognizing SRA as a leading resource in Australia on mission critical software. Campbell adds, "Being able to provide these services for a complex product like Environet is essential because customers need to know that the product is backed by quality local support. Combined with Environet's usability and visual appeal, we're now finding we have the edge on our competitors in this field."
About SRA
Server Racks Australia (SRA) is a leading manufacturer of 19" racks and data centre solutions provider in Australia with the capability to design, install and commission small to medium data centre solutions. With experience in racking, cooling, power, fire suppression, monitoring and physical security, SRA is a one-stop shop. Additionally, all products manufactured by SRA can be customized to suit any requirements. Visit http://www.server-racks-australia.com.au/ for more information.