PCE, Inc. Open House and recognition for being named an ICIC Top 100 Company
PCE, Inc. Open House and recognition for being named an ICIC Top 100 Company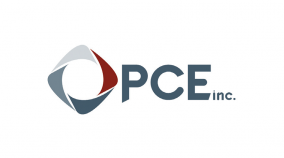 9 July 2012, Lincoln, NE—On July 10th PCE, Inc. of Lincoln, Nebraska will hold an open house at its new corporate headquarters to celebrate being named one of the fastest-growing inner city companies in the U.S. by the Initiative for a Competitive Inner City (ICIC) and Fortune Magazine. The Inner City 100 program recognizes successful inner city companies and their CEOs as role models for entrepreneurship, innovative business practices and job creation in America's urban communities. Lincoln's Mayor, Chris Beutler will be in attendance and provide remarks along with Lincoln Chamber of Commerce, President Wendy Birdsall, State Senator Danielle Conrad, and Lt. Governor Rick Sheehy.
The new 16,500 sqft. headquarters will serve as the central nerve center for all corporate functions for the PCE family of companies. With this new facility, PCE has made a significant investment into a blighted area of Lincoln, Nebraska just south of 17th and Cornhusker Highway. PCE recognizes the importance of investing in new facilities and employees in the Lincoln community. In addition to the new headquarters, PCE has invested more than $4,200,000 since 2010 in additions and renovations to its 4 other Lincoln facilities and invested more than $4,000,000 in new equipment, and software in order to support its increase in sales, to remain competitive, and maintain the utmost product quality.
PCE, Inc., a privately held corporation founded in 1993, is structured into two distinct business groups, Plastics and Data Center Solutions. PCE Plastics Group has three divisions with manufacturing capabilities in blow molding, injection molding and profile extrusion. The Data Center Solutions Group designs and manufactures intelligent hardware and software for data center infrastructure management. With locations in the United States, Europe and China, PCE, Inc. is doing business in 6 continents with solutions for every size of company from just a few employees up to hundreds of thousands. PCE, Inc. employees are committed to delivering customized solutions that exceed customers' expectations. The divisions within PCE, Inc. are Apex Plastics in Brookfield, Missouri; Geist, Geist Plastics and HTI Plastics in Lincoln, Nebraska; ITWatchDogs in Austin, Texas; Geist DCiM in Fort Collins, Colorado; Geist Europe in Taunton, United Kingdom and Geist Asia in Shenzhen, China.