Top 3 benefits of scalable DCIM
Top 3 benefits of scalable DCIM
August 19, 2015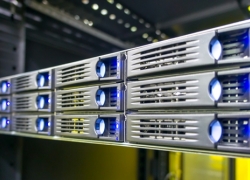 Within the data center environment, it's integral for managers to have a real-time idea of what their assets look like. How much electricity is being used, what temperature certain racks are and the ratio of power coming into the server room versus what's actually being utilized are all important metrics that managers need to keep an eye on in order to maintain server room efficiency and ensure the health of the facility. Data center infrastructure management software offers that birds'-eye view that's necessary for facility management.
Colocation providers are realizing the benefits of these types of solutions - the market for data center management software is expected to grow at a compound annual rate of 27 percent through 2018, reaching an aggregate revenue of $1.7 billion, according to 451 Research. By integrating with monitoring solutions spread throughout the data center, DCIM allows managers to watch their equipment at all times.
Here are three important ways a scalable DCIM solution will be invaluable as it grows with your business:
1. Monitors and alerts
DCIM comes with built-in alerts that let managers know when changes occur within the facility. According to Data Center Knowledge contributor Michael Potts, DCIM provides the necessary operational data like temperature, humidity and power usage so that managers know when to schedule equipment maintenance or consider investing in new machines.
For instance, when the temperature spikes in a certain server rack, there could be a number of causes. Servers could be overworking and thus generating more heat than they would normally, or cooling equipment in the area could be malfunctioning. No matter the cause, it's important that situations like this are rectified as soon as possible, so that incidents don't escalate into full-blown data center disasters such as server room fires or power outages. DCIM software offers this kind of presence by integrating with monitoring devices and relaying that information back to a central control panel.
2. Capacity planning
A successful DCIM solution will allow data centers to properly allocate resources within the facility to the equipment or environment that needs them. Capacity planning offers IT managers a leg up for numerous reasons. Since DCIM can predict future needs of the data center based on models that have been generated with current data, facility operators have a timeline of when they will need to invest in new cooling or power equipment or what parts of the data center will require the most attention at a future date. DCIM can also help predict what the lasting effects of server refreshes, virtualization and equipment changes will be on the facility. With this information in hand, managers will know where to spend their money for the good of the data center in the long run.
3. Keep up with changes in the data center
When investments are made as far as server room cooling and power monitoring, a DCIM solution needs to be able to successfully integrate. If the management software isn't created to expand and evolve over time with these other data center components, the facility may be left vulnerable to disasters that could have been prevented if managers had the real-time information necessary to implement incident response strategies.
DCIM software like the kind offered by Geist can be easily integrated with monitoring equipment spread throughout the facility to provide a top-down view of operations. With data delivered in real time to an inclusive interface, the software can perform analyses that could help IT staff determine when to buy new equipment or where incidents may occur in the future.