Tier certification change: What does it mean for the data center?
Tier certification change: What does it mean for the data center?
July 13, 2015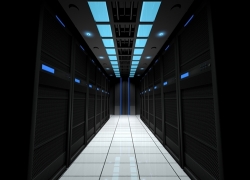 The Uptime Institute, the group that rates data center efficiency for facilities based on a four-tier system, announced at the beginning of July that it would be updating its rating program for design. According to Data Center Knowledge, the firm will no longer issue tier certification for design documents to data centers in North America. The certification process rates efficiency in facilities based on two things: how they are designed, which is generally given based on blueprints alone, and how they are constructed, which is awarded when the data center has been built and inspected. The institute issues Tier I, Tier II, Tier III and Tier IV certifications, with the last representing the most efficient data centers.
However, the Uptime Institute has recently experienced pressure from industry players that claimed they were competing against companies who had received design certification but hadn't gone through the facility construction certification process. This practice allowed data center companies to claim a higher tier rating based on design certification, rather than the sometimes lower rating given to companies whose facilities had actually been inspected. As a result, according to InformationWeek contributor Larry Loeb, the company decided to suspend the issuing of design certifications and won't list data centers on its website that haven't achieved a construction rating.
"This amendment is made in response to increased scrutiny from industry groups, oversight mechanisms and legal bodies in North America into the validity of Tier Certification of Design Documents in the commercial marketplace," the group's website stated.
What does this mean for data center operators?
The Uptime Institute's decision to update the process of issuing tier certifications for design indicates a shift for data centers. Companies building computing facilities will need to go through a more stringent process in order to showcase their efficiency in the eyes of industry standards, namely the ones set forth by the Uptime Institute. Once a facility has gone through the inspection process, however, it's up to the data center operators to make sure the building continues to run based on those regulations.
Well-run facilities achieve certification
The Uptime Institute will still conduct facility inspections in order to issue certifications. These documents allow companies to promote their data centers to a wide audience of customers looking for their most sustainable options. Therefore, data room temperature, power and cooling efficiency are still crucial. Maintaining a stable data center environment should still be the number one goal of IT managers, and there are a few successful strategies to this end.
Ensuring efficient server room cooling and power usage are two ways that data center managers can help achieve certification. Because of this, server room monitoring continues to be the most important aspect of maintaining a well-run facility. Being able to pinpoint temperature shifts and monitor power is crucial, because IT staff can more easily promote efficient power usage by knowing where the facility is using the most energy.
In order to view all of the information provided by these temperature and climate sensors, facility operators should invest in data center infrastructure management tools. DCIM solutions like the ones offered by Geist can help facility managers maintain awareness of every corner in the data center. With DCIM software, you can see data and measurements gathered from the monitoring devices spread throughout the facility. This can inform decision-makers of necessary changes in infrastructure or data center management. Effective power and cooling strategies, along with stringent of monitoring facilitated by DCIM tools, can make a difference when the data center is inspected by the Uptime Institute for tier certification.