Remove the guesswork in energy efficiencies with smart PDUs.
Remove the guesswork in energy efficiencies with smart PDUs.
July 24, 2015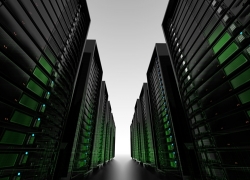 Power: one of the main tenets of data center function. Without it, servers wouldn't run and the building wouldn't stay cool. It can be expensive to maintain a data center environment, and IT managers know that one of the most challenging things about running their facilities is maintaining effective power distribution. A steadily growing market indicates that effective power use won't cease to be a consideration anytime soon. According to a recent report published by IHS Technologies, the global power distribution hardware market is forecasted to reach $505.9 million by the end of 2016. This includes the sale of power equipment like distribution units, remote power panels and static transfer switches. In 2014, the market was worth $488.8 million.
As global demand for reliable computing power and data storage grows, so will the market for power distribution equipment. Maintaining a balanced level of energy consumption in the data center can save companies money and time and even protect against potential disaster.
The importance of PUE
Power usage effectiveness is the measurement of how a data center is utilizing the energy that enters the facility. According to Data Center Knowledge contributor Jerry Gentry, this number is calculated by dividing the amount of power entering the data center by the amount used, usually resulting in a number above 1. The closer a facility gets to a 1 on the PUE scale, the more effective its power use is. For instance, Facebook's Prineville, Oregon, data center operates with a PUE of 1.07 at full load, making it one of the most efficient facilities in the U.S.
Calculating an accurate PUE is important because this number provides crucial information about power efficiency. A higher number indicates your data center has a longer way to go to become more efficient, meaning you're spending more money and time on managing the energy that comes into the facility.
Cleaning up your power
Data center operators are under increasing pressure to make their facilities as sustainable as possible. A report from the National Resources Defense Council indicated that in 2013, data centers utilized 91 billion kilowatt-hours of electricity, and that number is only going to go up to 140 billion kilowatt-hours per year by 2020. Green initiatives can help data centers reduce their carbon footprints and contribute to a healthier society, but utilizing power sources like wind and water is also a good way to enhance power efficiency and save money in the long run. For instance, some companies, like CenturyLink, are utilizing free-air cooling to enhance PUE. CenturyLink's Washington data center supports up to 30 megawatts of critical IT load through the use of alternative energy sources, according to Forbes contributor Drew Leonard. This means that the computing facility utilizes free air cooling and hydro power.
How do you bring your PUE number down?
Operators want to get the PUE in their facilities as close to 1 as possible. One solution would be to install smart power distribution units that can provide crucial statistics as to how energy is being utilized. This will help managers see where improvements need to be made on the server room floor.
There are other benefits of monitoring PUE, as well. When power isn't accurately monitored in the data center, it can result in potentially disastrous events for companies. Outages that occur due to voltage surge can be avoided with accurate detection of variances across the facility.
Smart PDUs like the ones offered by Geist will be data center managers' best bet in making sure power is getting to all the nooks and crannies of the data center. Ensuring maximum server uptime and energy efficiency is crucial to the health of the facility, and the PDU is one of the most integral parts in the data center ecosystem. When managers can see how much power they are utilizing, they can make more informed decisions about where to invest in the data center. This in turn can lead to an increased sense of security against disasters. With smart PDUs, data center operators no longer have to guess where all their power is going - they can see the numbers and react accordingly.