Protecting data centers against summer blackouts
Protecting data centers against summer blackouts
March 30, 2016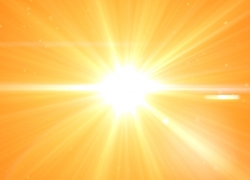 Power is at the heart of every data center's success. Keeping electricity flowing efficiently allows for consistent uptime, which translates to customer satisfaction. That said, keeping a data center juiced up is often easier said than done. Considering the fact that these facilities use up around 2 percent of the U.S.'s power supply, making sure the server room equipment gets the electricity it needs can be a hassle.
This is especially true during the summer months, when warm weather forces people to crank up their air conditioning units. This surge in power usage can cause a blackout if conditions are right, a situation that is completely out of the hands of data center operators. But even though officials can't do anything to control the power flow from the regular grid, there are a few things that can be done to mitigate the risks of a blackout and continue services within a facility.
What does a summer blackout look like?
Before getting into mitigation techniques, it's important to take a look at what a typical blackout will look like. Perhaps the most iconic type is an unplanned interruption of power. A drastic example of this kind of blackout is the one that occurred on Aug. 13, 2003 to the northeastern part of the U.S. and certain parts of Canada.
It was a hot summer, and as such, people were pushing their air conditioners to the limit. In fact, it got so hot that power lines began to sag under the extreme temperature. Eventually, a line sagged to such a large degree that it touched a tree, which set off a domino effect that ended with more than 50 million people being left without power for an extended period.
Now, this is obviously an extreme example, and much of the U.S. power grid has been updated to help ensure that something like this never happens again. That said, it's important to see just how bad an unplanned power outage can be. Many residents went days without electricity, and the incident ended up costing the economy nearly $10 billion.
On the other side of this issue are planned blackouts, more commonly referred to as rolling blackouts. Basically, these events are set up by the power companies to avoid the exact scenario that happened in 2003. As the heat goes up, people use more power to keep their homes cool, which puts a major strain on the grid. So, the power companies set specific times at which certain areas are granted access to the grid.
"Planned rolling blackouts tend to shut off power between 4 p.m. and 7 p.m."
Although these situations are obviously less than ideal, rolling blackouts are a lot easier to handle than unplanned ones. The Consumer Energy Center reported that summer heat usually forces companies to shut off power between 4 p.m. and 7 p.m., although this will depend on the resources the power provider has left as well as the local infrastructure.
A discussion with the local grid operator can shed some light on when these blackouts will occur and if they will affect your facility. Either way, data center administrators should aim to have extra personnel on hand during these times to help get services back online in case the worst should happen.
What happens when the power goes out?
One of the most recent examples of a power outage bringing down a data center is the event that befell a Verizon facility on Jan. 14, 2016. This particular outage severely affected JetBlue's services, forcing more than 200 delayed flights, according to Data Center Knowledge editor Yevgeniy Sverdlik.
But putting the company off schedule was the least of JetBlue's problems. The airline lost the ability to provide online booking and check-in services, and the functionality of its website was compromised. This is the side of downtime that is truly the most costly. To begin, it is impossible to know how many people decided to book flights with other airlines due to the website not being operational. Customers can be fickle due to the abundance of Internet resources related to travel, and it certainly isn't hard to imagine a potential passenger moving on after a few failed attempts at viewing JetBlue's website.
But aside from damages to potential revenue, the other factor to consider here is the reputational damage such an event would have caused. With more than 200 flights delayed, hundreds of passengers would have been inconvenienced by this outage. Many of these people were already tired from traveling or had a strict schedule to keep to, and therefore would have been extremely angry with the company. How many of these people won't be flying JetBlue ever again can't really be determined, but the point here is that downtime is an extremely inconvenient affair.
What can be done to mitigate these risks?
Although power outages can happen at any time, data center administrators should be especially cautious in the summer. This means taking the time to review weather patterns and looking out for heat waves that might increase the use of air conditioners. It also means that officials will have to stay in contact with the power company to stay informed on rolling blackouts.
However, all the preparation in the world won't stop an unexpected blackout. As such, data center administrators also need to have backup generators ready for deployment.
That said, backup power simply isn't enough. You'll need to also invest in an auto transfer switch like those produced by Geist. These devices move server operations to the backup power generator in mere milliseconds, helping to lower the risk of a failure like Verizon's. What's more, Geist's auto transfer switches have a life expectancy of 100,000 operations, making these devices an integral part of a successful backup plan.