Proactive monitoring for the dynamic data center
Proactive monitoring for the dynamic data center
November 21, 2016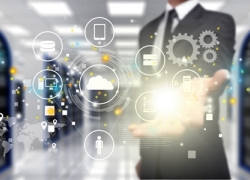 Even in a closet-sized data center manned by a modest-sized team of IT specialists, there are so many possible sources of downtime. All it takes is a poorly managed cable setup to stifle airflow at the rear of a cabinet for your servers to overheat.
In a dynamic data center with hundreds of high-density cabinets, the potential causes of downtime are increased by orders of magnitude. With so much value on the line, cloud data centers need to treat proactive monitoring like a basic necessity.
The unique hurdles faced by cloud providers
More organizations are moving to the cloud, with Gartner placing the public cloud market's current worth at more than $200 billion, up from $175 billion last year. Interestingly, the core customer benefits of cloud computing – scalability, flexibility, low overhead, better collaboration – also precipitate the biggest challenges to data center operators.
Optimizing environmental conditions in a data center is sort of like playing a game of Pick-Up Sticks or Jenga. A change in one aspect of a facility almost always has an effect on something else, and that change isn't always apparent the moment it happens.
However, the beauty of a cloud data center is the ability to quickly respond to client demands. That puts pressure on staff to maintain safe, if not optimal, environmental conditions at all times. For example, when a client's load suddenly increases, power and cooling infrastructure need to respond in kind. And if there's a failing that prevents this responsiveness, staff need to be alerted immediately.
Robust monitoring addresses these challenges, and more – Here's how: