Plan for success with DCIM
Plan for success with DCIM
August 5, 2015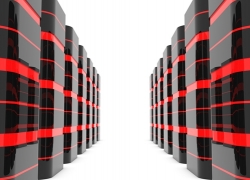 IT managers thinking about investing in their facilities' futures should consider a data center infrastructure management system that meets their evolving needs. DCIM solutions offer managers real-time data and analytics that can be crucial to data center operation. These tools can display a complete inventory of the facility's assets, including data room temperature and space utilization. By analyzing these characteristics and determining where energy flows throughout the building, IT managers can have a better idea of where to concentrate budgetary allocations.
DCIM can help with several parts of data center operations, but it especially assists with capacity and budget planning as managers look over investment possibilities and the general well-being of their facilities, and the market is thriving as more managers decide to implement DCIM solutions. A 2014 study by 451 Research predicted that the market for DCIM software would grow at an annual compound rate of 27 percent through 2018, reaching a revenue of $1.7 billion. Data center operation depends on several variables, including power, cooling and space utilization. Being able to visualize all facility assets is of the utmost importance.
"Without this information, data center managers have to rely on guesswork to make key decisions on how much equipment can be placed into a rack," Data Center Knowledge contributor Michael Potts wrote. "Too little equipment strands valuable data center resources […]. Too much equipment increases the risk of shutdown due to exceeding the available resources."
How can DCIM tools help operators avoid the situations Potts described? Let's take a look.
Capacity planning
Energy is one of the biggest costs in the data center. According to the Natural Resources Defense Council, U.S. data centers are on track to use a total of 140 billion kilowatt-hours of energy by 2020, and all that power is getting expensive - both on the environment and on data center operators. Managers are constantly looking for ways to make their facilities more efficient. This is where DCIM comes in. By utilizing the data analytics provided by successful DCIM solutions, data centers can minimize or even eliminate inefficiencies on the server room floor, according to Network World contributor Jon Temple.
Through predictive analysis of key performance data gathered from every corner of the data center, managers gather important information that can be used to make capacity planning decisions. In this way, the predictions made by DCIM tools can help companies better prepare for the future by giving them an indication of when they should purchase new power distribution units or more efficient cooling equipment.
Budget planning
By giving IT managers a top-down view of their facilities, DCIM software allows them to see which areas of the data center will need more attention. These tools can accurately create "what if" scenarios based on collected data that can predict how much energy or cooling capacity is being utilized in different areas. In this way, DCIM can help managers know where to allocate their funds for the coming year. For instance, if they notice that one part of the server room shows a higher temperature than the rest of the facility, they can take the proper steps to analyze why, exactly, this hot spot exists and invest in more efficient cooling systems in the future.
DCIM systems like the ones offered by Geist can be an essential piece to the data center puzzle. By investing in management tools, companies can be prepared for the future. Budget and capacity planning is made possible by pinpointing where investments need to be made and where energy can be conserved - proving that management software can quickly become a crucial part of data center operations.