How to lock out data center downtime
How to lock out data center downtime
September 19, 2016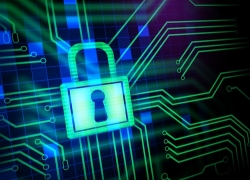 When most data center operators think about cable management, the tangle of cords behind cabinets may immediately come to mind. Taming this fray of wires is essential to the integrity of your power management efforts, but it's hardly the only cable-related variable worth considering.
At the end of the day, the power distribution units (PDUs) that these cords plug into are what supply the energy that powers your facility. If your PDU setup isn't on-point, then neither is your ability to optimize equipment uptime. Making sure that your power strips are primed for meticulous distribution of energy is therefore a top priority.
What are your cables plugging into?
According to TechRepublic contributor Jack Wallen, "cable gaffes" and "electricity failures" are two of the most trivial yet seriously damaging ways that data center staff can inadvertently cause downtime. Consider, for instance, what happens if too much power is being drawn through a single PDU. The result would be a short that will cause equipment failures. Subsequent efforts to redistribute cables to balance electrical loads will also take up valuable time. With the average cost of downtime being pegged at a little under $8,000 per minute, time is clearly of the essence.
One of the more common avenues to this blunder is failure to account for power loads as new equipment is added to PDUs. This may result from relying too heavily on cable colors, labels tied around the plug or wiring organization methods that leave something to be desired. The most intuitive, failsafe way to ensure that power loads are represented locally is to use color-coded PDUs. Simply by glancing at the power strip, a technician will be able to identify which supply feeds each of the receptacles are drawing power from. Furthermore, with color-coded receptacles, they can also approximate how much electricity is passing through sub-circuits. This reduces the chances that a power short will result in downtime.
Do your PDUs use customizable, locking receptacles?
"Locking receptacles prevent the accidental dislodging of wires."
A feasible counterpoint to the notion of using color-coded receptacles is that it might inhibit flexibility in a data center where equipment is frequently swapped out, or demands on PDUs and supply feeds continually fluctuate.
However, there is an elegant workaround to this problem: swappable, locking receptacles. Technicians can essentially remove the cable receptacle as needed, or simply replace the color chassis so that it corresponds with the new power density of the attached equipment.
Also, by "locking" we don't just mean that the actual receptacle locks in place to the PDU (that should already be assumed ). Once the self-contained receptacle is affixed to the PDU, a cable plug is securely fastened to the outlet to prevent the accidental dislodging of wires. Vibrations caused by equipment, technicians tripping over wires, pests such as rodents and other potential factors that could lead to dislodged cables are thereby preempted.
The concept of 100 percent uptime may be a pie in the sky. But when your PDUs are locked and loaded, you can be sure that bad cable management won't result in downtime in your facility.