Exceeding ASHRAE standards [Infographic]
Exceeding ASHRAE standards [Infographic]
November 4, 2015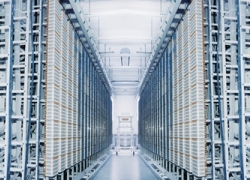 The American Society of Heating, Refrigerating and Air-Conditioning Engineers was formed in 1959 when two organizations dating back to the turn of the 19th century merged. And since its inception, ASHRAE has dedicated itself to establishing safety and compliance standards for indoor environments, as many industries face daily hazards within their working environments. These standards cover the gamut of facilities, including manufacturing floors, warehouses, and more recently, data centers.
The ASHRAE standard for data centers
Data center infrastructure management teams face multiple hazards on a daily basis. Among the most pressing is keeping the vast quantities of hardware cool. Improper or poorly managed cooling components can result in damage to the hardware, or worse, a data center up in flames. Samsung, Amazon and Apple are just a few of the companies that have experienced fires in their data centers.
An effective climate monitor can help alleviate this problem. Airflow management, rack cooling and the ability to pinpoint hot spots can save memory, money and even lives. Not surprisingly, cooling technology is the first aspect of meeting ASHRAE standards we here at Geist mention in our new infographic.
Another quandary that burdens data center environments is effective power usage. Sustainability has become a top-of-mind issue among data center managers, and for good reason. Extraneous energy consumption comes at a high price, both monetarily and environmentally. Data center operators are therefore tasked with reliably powering the equipment, but doing so safely and sustainably.
Cutting down on needless power consumption allows data centers to create a domino effect that yields savings down the line; for example, by efficiently managing power delivery, a data center manager may be able to lessen the strain on cooling and airflow systems. In the below infographic, we explain how our PDU solutions and power monitoring tools ensure reliable delivery of power in accordance with ASHRAE standards.
It all boils down to monitoring
Effective monitoring is at the heart of what makes a data center run efficiently, safely and in compliance with ASHRAE guidelines. These standards were not put in place to make data center managers' lives more difficult: They were put in place to make day-to-day operations safer, more energy efficient and more reliable.
Funneling vast amounts of information about the state of the data center's environment into a digestible format allows operators to make sure that everything is up and running as it should be. In many ways, an effective data center monitoring solution is what ties the entire operation together. Therefore, it is appropriate that Geist wraps up with a pithy explanation of its data center monitoring solution.
Read the entire infographic for the complete rundown of how Geist helps data center managers exceed ASHRAE standards.