Enabling the 'smart' data center with intelligent PDUs
Enabling the 'smart' data center with intelligent PDUs
August 1, 2017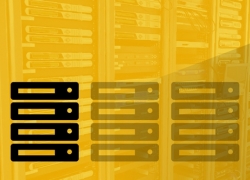 We hear a lot about the smart home, the smart city and other "smart" things that enhance modern living. But at the heart of all of them is the data center, and for it to accommodate the load and flexibility that will be demanded in the coming years, these facilities must also get "smart."
But how do you simultaneously optimize for performance, availability and efficiency? And, how does management do this across a distributed, multi-location, often hybrid, enterprise-wide IT ecosystem? These are some of the core problems we need to solve before we can truly create the data-driven (or smart) data center. The ingredients of an answer may lie within intelligent power distribution units (PDUs).
A rock and a hard place
"Data center managers simply don't know which way to grow."
In a recent webinar hosted by 451 Research, Jeff Fidacaro, Senior Analyst for Datacenters and Critical Infrastructure, talked abut some of the hurdles data center managers must clear before they can create an intelligent data center.
First, there's the question of space and power. When data centers start to reach capacity, just as many will consolidate as expand (35.4 percent). Almost as many will go to the cloud (32 percent). This goes to show that the industry isn't on solid enough footing right now to peg down a single trend regarding capacity expansion. Rather, many organizations are trying to balance both efforts (expansion and consolidation) across multi-facility IT environments at the same time.
Secondly, and despite the above, fewer than a third of data centers are utilizing 75 percent or more of their capacity (space and power). Most data centers haven't quite figured out how to maximize facility performance and reliability while also putting the entirety of the existing footprint to use – and it's no mystery as to why. End users today demand flexibility and redundancy. Providing these, while being efficient across an entire web of facilities, is a huge ask. Erring on the side of availability often results in wasted dollars through untapped capacity, but the alternative, focusing more on efficiency than on availability, portends the threat of downtime – hence the rock and the hard place. Many data center managers simply don't know which way to grow.
'Power is knowledge'
The first step in solving this complex problem is to architect intelligent data center power infrastructure because, as Geist sales engineer Justin Blumling so cleverly put it, "power is knowledge."
If you know rack kW at the outlet level, you can use this collective information to accurately measure utilization (power, space and cooling) against current and future capacity, per facility. By combining these "per-facility" metrics, you can start to see the forest (enterprise-wide IT ecosystem) for the trees (each data center).
Simultaneously, because intelligent PDUs provide data all the way down to the outlet level, you can use DCIM (data center infrastructure management) to make the granular calculations that are necessary to distribute higher-density rack loads safely, and to balance variable-density loads precisely, and therefore efficiently.
This is where the biggest component of "smart" comes into the picture: automation. With all of this information, you can start to automate power capacity planning, according to Fidacaro, to "continually match power resources with changing data center needs" – no more over provisioning. This not only happens within each facility, but also throughout an entire network of data centers scattered across the map, or at the macro level, so to speak.
It's like Blumling said: "Power is knowledge." To hear more about how intelligent PDUs supply that knowledge, watch the full webinar here.