Cloud providers: You can't manage what you can't see
Cloud providers: You can't manage what you can't see
May 5, 2016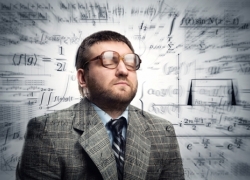 Cloud data center management is an extensive and intensive undertaking. The ability to map out everything in a given facility is vital for understanding utilization of space. At the same time, the only way to ensure that critical equipment is functioning properly is to manage every piece of equipment individually. In other words, a data center manager simultaneously needs a bird's-eye view and a worm's-eye view.
With data center infrastructure management (DCIM) software, cloud providers can achieve both digitally.
Management is all about keen oversight
Starting with the bigger picture, staff at a cloud data center need a way to visualize the entire facility. This makes it possible for management to efficiently maximize space usage, which is vital for cloud providers. According to TechTarget contributor Chris Moyer, the foremost benefit of cloud computing is scalability, which is the ability for IT infrastructure to easily scale up or down to meet the demands of a business. In other words, a cloud data center's real bread and butter is its ability to meet the needs of its customers at a moment's notice. Without this flexibility, they'd be no better than a legacy server room in the basement.
Thus, cloud providers are in the unique position of having to keep certain resources running unused, much like vacant apartments waiting for a tenant. But deciding how many servers to hold for new customers without paying too much overhead requires constant number crunching. In an environment as dynamic and high maintenance as a data center, these calculations aren't easy.
Enter the capacity planning and predictive modeling features of DCIM. According to Data Center Knowledge contributor Bill Kleyman, capacity planning is becoming increasingly important as cloud computing becomes more prolific.
"Capacity planning brings together all the key resource and output factors that constitute a data center's reason for commission and its means of fulfilling that," Kleyman wrote. "As critical resources become more expensive or scarce, being able to plan for future capacity requirements becomes more critical."
In other words, as data centers start running out of space and resources, finding new ways to maximize efficiency for both becomes more important. This requires a complete visualization of where equipment is placed, what equipment is available and how changes will affect power and environmental factors.
The key to obtaining this complete visualization is found in predictive modeling. Whereas capacity planning provides a more panoramic visualization, predictive modeling calculates details as granular as how much temperature will increase if another high-density rack is added to a certain sector of the facility. This gives cloud data center managers a level of oversight that can be both extensive and intensive.
. . . And never missing a beat
Strategic placement of environmental sensors allows data center managers to map other invisible forces at work such as temperature, humidity and dew point. Dry-contact sensors can detect when doors to certain areas that may be hazardous or off-limits to some personnel open. Likewise, power monitoring can tell staff how much power is being used, and how it's being used. DCIM is essentially the funnel for these many thousands of data sets. It visualizes and aggregates this information in customizable and digestible formats that can be as extensive or intensive as needed.
"Most management happens in the moment."
Equally as important, these metrics are collected and analyzed in real time. Unlike capacity planning and predictive modeling, most management happens in the moment. This means that the many thousands of data points such as power consumption, server usage and environmental conditions must reflect up-to-the-second details. Furthermore, in the event that immediate maintenance is needed, or is imminent, the appropriate IT staff can be notified right away. This can prevent glitches that may result in costly downtime and inconvenienced customers.
Last but not least, the ability to aggregate data in real time makes it possible to automate certain maintenance functions. Data traffic can be automatically routed to available servers. Power can be evenly distributed throughout electronics without manual intervention. Cooling components can respond to subtle temperature changes that might result from external factors such as night versus day.
The result is complete transparency into a data center facility that will run like a well-oiled machine. That's the true benefit of a system that supplies all of the above, such as Geist DCIM.