Cloud providers: There's only one way to guarantee scalability for clients
Cloud providers: There's only one way to guarantee scalability for clients
August 22, 2016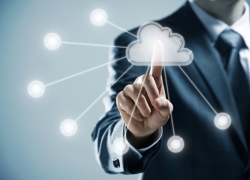 By the end of 2016, the global market for public cloud will be worth approximately $204 billion, according to research from Gartner. Bear in mind, this doesn't account for the value of private cloud deployments, which is the cloud of choice for many organizations. What's more, the overall number of businesses with cloud deployments is rapidly increasing, particularly hybrid cloud adoption, according to RightScale's 2016 State of the Cloud Survey. Why is this?
There are a number of reasons, including better remote collaboration potential and fewer IT-related operational expenses, but one of the most commonly cited benefits of the cloud is scalability. This term refers to the ability to easily and cost effectively add or remove IT resources such as increased storage space, or more software licenses. These upgrades are delivered immediately to clients upon request, which means that they don't do any of the work, and they only pay for what they use.
It sounds simple enough, but behind the scenes in the data center, delivering scalability for clients is a challenge. That said, it's one that's made much easier with data center infrastructure management (DCIM).
What does it take to be scalable?
"It requires a constant balance of thousands of interconnected variables."
To achieve scalability, cloud providers need to be ready to add and remove equipment as needed, a task that's easier said than done. Old servers working too hard, or the addition of new servers, will add strain to power infrastructure. They might raise the temperature of the air, thereby increasing the necessary cooling capacity.
Not to mention, there's the issue of physical space in a facility. Add in the fact that computing is becoming increasingly powerful, fitting more memory into a smaller unit, and the enormity of capacity planning in the data center becomes very clear: It's a never-ending task that requires a constant balance of thousands of interconnected variables.
How DCIM helps
Aware of consumer expectations, and the importance of scalability, an increasing number of data center managers are turning to DCIM for their capacity planning needs, according to Data Center Knowledge contributor Bill Kleyman. This is because DCIM's primary function is to aggregate the many thousands of data sets that are generated in a data center every second onto a single screen. This information includes the temperature, humidity and other environmental metrics gathered via sensors placed throughout a facility; power consumption levels, and more. All of this information is then organized into visualizations that make it easier to have a broader, more sweeping view of the facility, with the ability to drill down into more granularity as needed.
From second-to-second, the purpose of DCIM is to ensure optimal functionality of the facility. However, these metrics and insights can also be used to help management plan for resource allocation based on the current needs of clients. In this way, they can continue to update and maintain their facilities to supply scalability.
Some solutions such as Geist DCIM, take capacity planning to the next level with predictive modeling. In addition to identifying how near to capacity current resources stand, DCIM with predictive modeling can help management plan for foreseeable scenarios – be they intrinsic to the data center, or in some way related to market conditions – that could impact resource allocation. This helps cloud providers maintain scalable offerings for clients now, and in the future.