The biggest power management blunders and how to avoid them
The biggest power management blunders and how to avoid them
October 17, 2016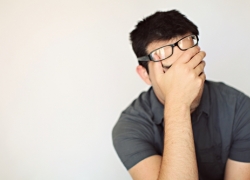 Data center power management as a whole can be challenging. Operators need to make sure that power is proportionally distributed among the equipment in the facility, and in such a way that no energy goes to waste. Meanwhile, electronics will need to run at an optimal voltage to prevent tripping breakers, which could lead to unscheduled downtime and long-term wear on equipment.
As operators attempt to streamline power management in the data center, they're more likely to commit certain gaffes than others. Below are three of the easiest – but potentially downtime-inducing – power management blunders, and advice for how to avoid them.
1. Cable chaos
According to TechRepublic contributor Jack Wallen, poor cable management is one of the "stupidest" mistakes that can be made in the data center. Untended wires will lead to jungle-like conditions at the rear of your cabinets that can essentially stifle airflow. This can cause overheating of equipment, accidental unplugging of certain electronics or worse.
"Not only is it a safety hazard, it is also a disaster waiting to happen," Wallen wrote. "Someone gets tangled up and goes down — you run the risk of a law suit AND data loss."
Data center operators have dealt with big cable clusters for a long time, and they're pretty easy to handle. All it takes to solve this problem is some adjustable zip-ties that wrap around the wires to consolidate and guide them to the supply feed. Whether your facility is closet-sized or public cloud-sized, don't let your cable clusters descend into chaos.
2. PDU problems
It's not enough to just organize your cables at the backs of cabinets. Operators also need to make sure that power distribution units are set up in such a way that the total electrical load can be quickly and easily assessed. Something as simple as putting a plug in the wrong receptacle, or tacking on additional power loads to a PDU that's at capacity, can result in an electrical short or a surge, either of which can lead to unplanned downtime. More holistically, data center operators who connect too many PDUs to a single utility supply feed risk causing much larger-scale power shortages.
To avoid these issues, it's vital that operators have a system in place that makes it clear what PDUs are already connected to which utility supply feeds. From here, operators also need to achieve intuitive local power feed identification. One method that has proven successful is the use of color-coded PDUs such as those offered by Geist. As new power strips are added to supply feeds, it will be clear based on color labels which PDUs are already working off that feed. Zooming in, the total power usage of server clusters that are plugged into a certain receptacle can also be assessed at a glance.
Last but not least, facilities that are using redundant power can avoid accidently connecting secondary cables and PDUs to the same feeds, which would essentially negate that redundancy.
3. UPS issues
"Treat the UPS room like any other sector of a facility."
Speaking of negating redundancy, uninterruptible power supply failures continue to be the biggest threat to uptime facing data centers today. In fact, many of the most recent high-profile downtime cases involved a UPS failure. At the end of the day, the UPS is your last line of defense should the primary power source go offline.
There are two steps that are essential to avoiding a UPS shutdown. First, treat the UPS room like any other sector of a facility. This means deploying adequate cooling and comprehensive, remote power and environmental monitoring. Second, make sure that your transfer switches are up to the task of seamlessly failing over to the UPS and back (once the primary source is online) within milliseconds.
It's too easy to forget about the UPS. But if you don't tend to it as you would the rest of your power infrastructure, it may just forget about you at the moment you need it most.