The benefits of capacity planning with DCIM
The benefits of capacity planning with DCIM
October 9, 2015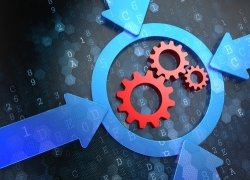 It pays to be prepared when managing data center environments. Computing equipment needs constant supervision to ensure maximum server uptime - which is, or should be, one of the main goals of IT managers. There are different strategies that managers can utilize to achieve this goal, but it's important to start with capacity planning. By looking at everything happening within the data center and shaping resource allocation and IT spending based on the current needs of the facility, managers can be effective.
One way that companies can strengthen their strategies when it comes to maintaining maximum uptime in the data center is to invest in data center infrastructure management solutions to support their capacity planning decisions. With the right information and top-level data center insight, managers can ensure optimum machine functionality and streamline workflows, and DCIM can provide that kind of insight.
What is capacity planning?
Let's start at the beginning. Why do data center managers even need to undertake capacity planning? According to Data Center Knowledge contributor Bill Kleyman, a successful data center depends on the balance between IT staff and facilities management. In the past, the two departments have been disparate, with not much communication between them. However, in order to make sure the data center fulfills its goals of providing continuous computing power for its clients, these departments need to collaborate. Capacity planning allows both IT and facilities managers to plan for critical resource allocation within the data center.
"Capacity planning brings together all the key resource and output factors that constitute a data center's reason for commission and its means of fulfilling that," Kleyman wrote. "As critical resources become more expensive or scarce, being able to plan for future capacity requirements becomes more critical."
This means that capacity planning involves taking a look at what resources are being utilized in the data center and making sure these are being allocated correctly for optimum functionality. Managers should consider all of these characteristics: industry-specific regulations or sustainability requirements, rack optimization, power and cooling use, budgeting and software tools in use on the server room floor.
Bringing in DCIM
Data center infrastructure management tools are an important part of capacity planning. After all, if managers don't have detailed insight about their facilities, they may not know where to start with these strategies. Since capacity planning relies on the communication and relationship between facilities management and IT staff, as Kleyman noted, DCIM is useful here. The real-time insight provided by DCIM can contribute to a healthier relationship between the two parties, which helps keep workflows going.
Data Center Knowledge contributor Michael Potts reported that one of the biggest benefits of DCIM is the ability to construct different scenarios within the data center so that managers can see how they would react. For instance, server refreshes, virtualization and changing computing equipment are all "what-if" situations that DCIM can simulate. By simulating these kind of events, DCIM can help management - both of facilities and IT - understand what resources would be required.
DCIM has other important capacity planning benefits that go a long way toward ensuring uptime in the computing facility, as well. With this kind of software, managers can view standard procedures for equipment changes and how that will affect the current server room environment, and they can more accurately predict what cooling, power and space capacity will look like within the data center. In the long term, these accurate predictions and resource utilization can help operators cut costs.
By investing in a DCIM solution like the ones offered by Geist, data center managers can make sure they have the right data available when it comes time to plan resource allocation. Contact Geist today to see how their DCIM tools can impact uptime for the better.