Geist Joins the OCP Community, Showcases Universal Power Distribution Unit at OCP US Summit 2018
Geist Joins the OCP Community, Showcases Universal Power Distribution Unit at OCP US Summit 2018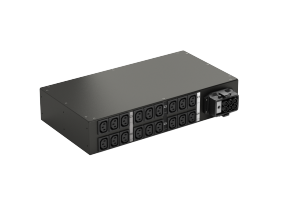 Lincoln, Neb. [March 19, 2018] – Geist, a division of Vertiv and provider of intelligent power and management solutions for data centers, announced that it has joined the Open Compute Project (OCP) as a community member and will exhibit at the OCP US Summit 2018 in San Jose, Calif., March 20-21, 2018. Geist will showcase its recently launched Microsoft Project Olympus-compliant Universal Power Distribution Unit (UPDU) and other power distribution product designs in booth #B4. Project Olympus is Microsoft's next-generation cloud hardware design and model for open source hardware development in collaboration with the Open Compute Projects.
"Geist is pleased to play a more active role in the OCP community through our membership and active collaboration with Microsoft and others in the creation and deployment of innovative, interoperable power distribution designs," said Brad Wilson, Geist president. "We will continue to focus on a customizable, widely deployable PDU that sparks new thinking around power distribution in the community."
The Geist UPDU uniquely incorporates a universal input power connection that enables facilities to select a geographically-specific power cable (facility side cable), versus requiring a local or country specific PDU product. In contrast to traditional PDU designs with designated hardwired connectors, the Geist UPDU enables the use of a single orderable part number (SKU). The Geist UPDU can be quickly localized for any voltage or amperage by adding a cable and can be pre-configured in a rack and shipped to any location. This design embodies the OCP ideals of flexibility, allowing faster deployments, upgrades and expansions.
The Geist UPDU is available in horizontal and vertical form factors. They feature low profile circuit breakers and a variety of outlet configurations and types which will be featured in the booth along with Geist's custom designed show floor Power Up stations, offering free phone and computer charging for conference attendees.
Vertiv acquired Geist Feb.1, 2018. For more information call +1.800.432.3219 or visit geistglobal.com.