Geist Releases Version 4 of its Environet DCiM Solution
Geist Releases Version 4 of its Environet DCiM Solution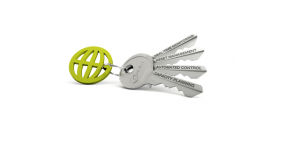 January 29, 2014 -- Geist announces the launch of version 4 of Environet, its customizable DCiM solution. The latest software release incorporates new asset management tools that enable tracking of rack equipment in the data center.
The addition of the asset management functionality means the Environet solution spans across the more traditional IT and facilities DCiM solutions. This allows users to visualize and associate rack assets with actual real-time power usage data to monitor energy consumption at the circuit and rack level. The combination of asset data with real-time power and environmental monitoring allows cabinets to be loaded to the maximum capacity supported by the data center infrastructure.
"With the latest enhancements to Environet, we have delivered a true DCiM solution to bridge the gap that has existed between IT based asset management solutions and facility based real-time monitoring," stated Matt Lane, President of Geist DCiM. "This new functionality addresses the capacity planning issue that IT and data center managers have grappled with for years. In a recent Gartner survey, 46% of respondents cited capacity planning as the primary reason for deploying a DCiM solution.* The ability to visualize and understand capacity will take away a major headache and improve efficiency within the data center. We believe these enhancements position Environet as a leading DCiM solution in the market."
*"What Really Drives Enterprises to Purchase DCiM (Hint: It's Not Energy Use)," May, 2013 -gartner.com/doc/2490116
For more information about Environet, visit geistglobal.com/products/manage/environet
###

About Geist
Geist designs and manufactures intelligent hardware and software for the four cornerstones of data center management: Power. Cool. Monitor. Manage. Independently, each Geist product line offers industry-leading capabilities and technology. Together, these products combine to create a comprehensive system for maintaining a secure and efficient data center. With a host of scalable systems for single cabinets, entire enterprises and everything in between, each customer benefits from data center infrastructure management (DCiM) solutions custom-fit for their specific needs. Founded in 1948 and headquartered in Lincoln, Nebraska with offices in Asia Pacific and Europe, Geist offers truly global solutions that revolve around customer requirements.