Geist Introduces Robust 5-year Warranty for Power and Monitoring Products
Geist Introduces Robust 5-year Warranty for Power and Monitoring Products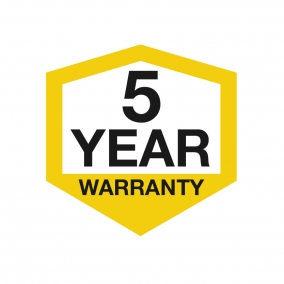 Industry-leading warranty underscores Geist commitment to customer service and product reliability
Lincoln, NE, Jan. 11, 2018 – Geist, provider of intelligent power and management solutions for data centers, today announced it will offer a 5-year warranty for its product portfolio, effective immediately on select new purchases.*
"We already offer best-in-class service," said Geist President Brad Wilson. "Backing that service with the industry's most robust warranty offers our customers certainty in a time of rapid change. Our long-term guarantee reflects the quality of our products and their proven reliability in the field. Beyond peace of mind, we also alleviate the cost and paperwork of extended warranty management for customers."
Geist maintains comprehensive control throughout its product design and development processes, with manufacturing, safety, compliance and reliability labs onsite. Beginning with metal bending and powder coating for its power distribution line and continuing with thorough testing of completed products, Geist's quality control ensures products work as effectively after years of use as they did when they ship from the factory.
On-staff compliance and safety test professionals are involved from the original design phases, leveraging onsite testing facilities that are continually audited by third parties. High Accelerated Life Testing (HALT) processes also begin early in the design phase, followed by design verification testing to ensure that every specification as well as stated ranges work as promised. Failure Mode Effects Analysis (FMEA) examines every component individually and operationally in each product to identify, scale and address any possible weakness. This process is continually vetted to reduce areas of risk through different suppliers or design adjustments. Transportation, shock and vibration testing ensures that products remain robust despite extreme weather or shipping conditions. A test lab simulating a fully functioning data center, tests product operation in large-scale, networked conditions in design and subsequent testing stages.
This level of process control and in-house inventory of components enables not only the warranty duration, but one of the industry's quickest turnarounds for product delivery. Geist ships standard products in 3-5 business days while custom-designed power distribution products offering the same warranty and reliability controls typically ship within two weeks of initial demand.
*Excluded products include Watchdog 1200, Watchdog 1250, Racknet Appliances, Racknet Concentrators, and any resale accessories not manufactured by Geist.