Geist celebrates record 2013 global growth
Geist celebrates record 2013 global growth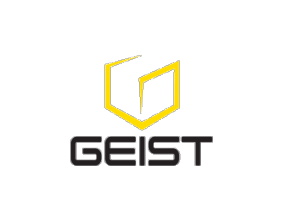 Geist, a leading data center infrastructure provider, saw 2013 out in style returning record global sales for the year, an increase of around 20% when compared to 2012 revenues.
During the year Geist launched the specialist data center cooling brand Opengate By Geist, made substantial progress in the APAC region, and witnessed significant growth from its DCiM software division. The company also broke all previous delivery records on an extensive range of standard PDUs and custom power strip requests. These accomplishments led the Lincoln, Nebraska, Chamber of Commerce to honor Geist as the Manufacturer of the Year for 2013.
"This type of growth and recognition in a slowly growing economy demonstrates how our dedication to quality products and customer service resonate with the market," said Brad Wilson, Geist Executive Vice President. "We expect similar growth in 2014 as we release a new line of upgradeable power strips and enhanced features for our DCiM flagship product Environet."
###
About Geist
Geist designs and manufactures intelligent hardware and software for the four cornerstones of data center management: Power. Cool. Monitor. Manage. Independently, each Geist product line offers industry-leading capabilities and technology. Together, these products combine to create a comprehensive system for maintaining a secure and efficient data center. With a host of scalable systems for single cabinets, entire enterprises and everything in between, each customer benefits from data center infrastructure management (DCiM) solutions custom-fit for their specific needs. Founded in 1948 and headquartered in Lincoln, Nebraska with offices in Asia Pacific and Europe, Geist offers truly global solutions that revolve around customer requirements.