4 data center incident response strategies
4 data center incident response strategies
July 16, 2015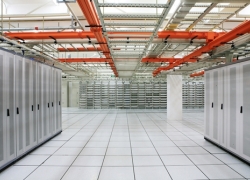 When things go wrong in the data center, it's crucial for IT managers to be able to respond quickly and efficiently. With the average cost of a data center outage steadily rising by the day, companies don't want to be unprepared for these situations. A facility's disaster recovery strategy is one of the most important parts of data center operations, but incident response is just as integral to day-to-day management. If left unchecked or dealt with improperly, incidents can turn into disaster. Here are some strategies for data center managers to employ in order to make sure these kinds of incidents don't lead to costly disasters:
Create an incident response plan
Having a plan that managers follow when things go wrong in the data center is a good idea in order to minimize downtime. According to TechTarget, the timeline of a crisis response plan has four parts: incident management, emergency management, disaster recovery and business continuity. In order to prevent events from moving into the emergency stage, which can result in possible downtime and money loss, managers need to have a plan in place. The first step in any incident response plan is to assess the severity of the situation and determine how quickly it can be resolved. Successful incident response or emergency management plans can minimize financial and operational effects of potential disasters while supporting the business recovery efforts after an incident has taken place.
Invest in personnel
Having the right IT individual on hand for particular issues can help decrease the chance of escalation. Managers should know who to go to in order to fix or minimize issues. An organized response team can make a difference.
"It's really about getting the right ticket to the right person as fast as possible," data center operations expert Greg Ramsey told Data Center Knowledge. "You need to be able to get somebody to the fix the problem where it geographically lies."
Prevention is key
Maintaining the proper server room temperature is important for overall health of the facility, and if done properly can lead to increased server uptime. Incident response plans are great to have, but to keep the data center running smoothly, the proper cooling and power systems can make a difference. For instance, according to a recent report from MarketsandMarkets, the global data center cooling market will be worth $11.85 billion in 2020, a compound annual growth rate of 13.6 percent. This is for good reason: Data center managers realize that keeping their facilities cool is one of the most important parts of data center operation. After all, a hot machine may run slower or could even overheat, causing expensive outages and headaches for customers and operators alike. Along with emergency management plans and disaster recovery strategies, companies should invest in cooling and power systems proven to help maximize server uptime.
Use DCIM software to automate incident response
Data center infrastructure management tools can provide that critical insight operations managers need to quickly minimize the effects of an incident and get servers running to full capacity once again. According to Data Center Knowledge, it can be easier to identify incident patterns when managers can keep track of which systems have been affected by a particular issue. Tracking these problems can also lead to shorter response times and even prevention when the IT organization has the right data necessary. DCIM tools like those offered by Geist can provide a top-down look at the entire facility that allow IT to identify problems at the source - perhaps providing the insight necessary to prevent issues.