DCIM symposium to deliver current trends, real-life applications and new feature sets
DCIM symposium to deliver current trends, real-life applications and new feature sets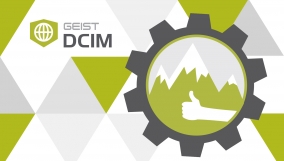 Lincoln, NE., March 17, 2016 – Geist announces the Hitchhikers Guide to DCIM: 2016 Symposium to be held at the end of August at the Hilton, Fort Collins, CO. Featuring a number of speakers presenting current DCIM trends, real-life applications and new feature sets, there will also be an optional path that includes two training days.
Geist recognizes that customization is key to successful DCIM, so we will help end-users understand how to drive a more efficient data center infrastructure management system based on their unique needs. The symposium design will allow attendees to shape their agenda based on their interests during various break out sessions.
The two supplementary days are intended for in-depth system training on Geist DCIM products and will include one-on-one time with system engineers, product management sessions, and hands-on technical training.
More information can be found http://www.geistglobal.com/productsdcim/HHG2D-Symposium-2016. Early bird registration runs through April 15, 2016.